From a MySpace friend named Thomas: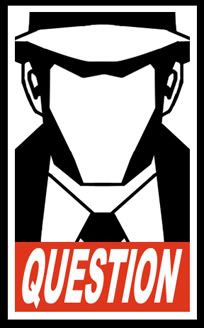 Which would look great as a business card, don't you think?

And from a guy named Skyrider on Newsarama:




with the message:

"The Question being one of my favorite comic heroes of all time, I simply couldn't resist. Dunno if you're reading the Sinestro Corps war storyline, but definitely give it a look...even if Vic Sage isn't really in it :-("